So I'm writing this around 27 days before our big day. We've slowly collected all the things we need to prepare for the wedding and have also started to hunt for a house we'll be transferring to after we get back from the wedding. We decided to rent a house since we were still undecided on staying in Cebu (for good) or going back to Bacolod once we've already come up with a business to bring there. But anyway, we're still trying to launch a business by next year (more news on that later).
Anyway, we've already found the perfect house we'll be transferring to. It's a spacious 3-bedroom townhouse with a restroom and a powder room, a large kitchen (yay!), dining area, living room, and a yard where we could park a car (praying for this!). The best part about it is that we could have a pet and we could grill food– something a condo didn't allow. I'm so excited with the idea of being able to cook everything I want without worrying about the smoke detector ringing in alarm. Aside from this, I'm really looking forward to beautifying the house we'll be living in together as husband and wife (hihihihi).
Over the years, I collected a few ideas on how my future home will look like. I have the photos posted on Pinterest and collated as a Dream Home project. And since our wedding was a huge DIY project that I got grossly interested in, this home beautification project is something that I'm willing to try out. If you're looking for ways on how to beautify your home, here are a few ideas that I've come up with:
Magazine Holder to Organize Stuff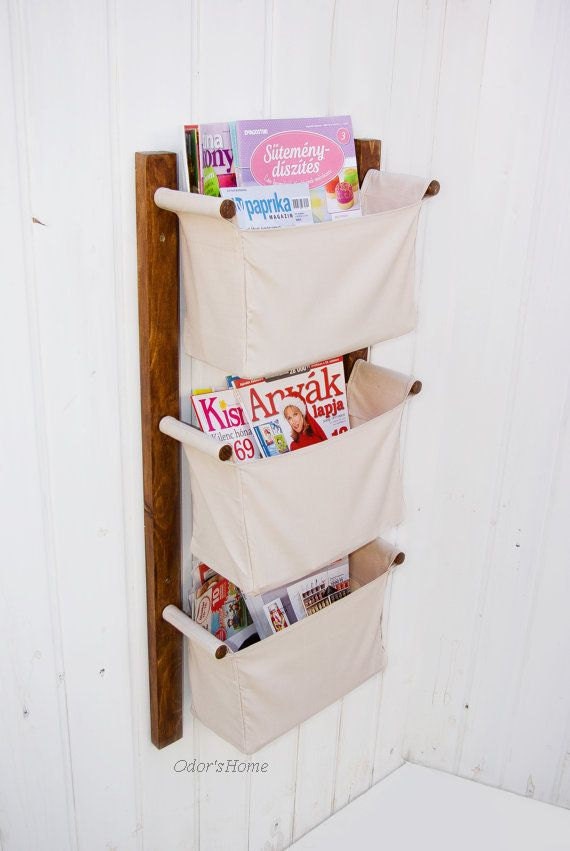 This magazine holder can carry different items to free up space in your home. I plan to create one and put letters/bills and other stuff on each of the compartments. I haven't tried out this project yet but I'll be sure to do so when we move. If you're interested in getting one like this, here's a
seller from Etsy
.
Cosmetics in Mason Jars
Here's a really cool idea that I found on the internet. I used to love mason jars before they were a thing and almost every restaurant started using them. So instead of joining the bandwagon, this is exactly what I'll be doing to mason jars. These jars will be attached to wood and will be hanged inside the powder room.
Picnic Table for Sunday Brunches
Photo Source: http://flowerwildevents.blogspot.com/2010/05/once-wed-shoot-with-duet-weddings.html
Ever since I can remember, I've always envisioned myself to be serving my future family outdoors. I even told my dad this when he was still alive. I told him that I dreamed of enjoying Sunday brunch or afternoon with an outdoor picnic. My fiance knows this and I'm really excited to know he's on board with this.
Pebble Steps on the Yard
Photo Source: http://www.thisoldhouse.com/toh/photos/0,,20368082_20782857,00.html
This is something we might not do in the rented house since we won't be able to bring it with us when we move to our final home. But if it's something affordable and easy to install, we just might do it. Who knows? 🙂
Pretty Chevron Pillowcases
Photo Source: http://allthingsgirlyandbeautiful.tumblr.com/post/18327299094
Oh this is going to be so pretty and easy to do! I'll be able to do this with some DIY tips online. Stay tuned!
Organized Bathroom
Photo Source: http://www.countryliving.com/remodeling-renovation/home-makeovers/a35492/one-of-the-most-beautiful-bathroom-renovations-weve-ever-seen/
Since the bathroom upstairs is small, I'll make the most out of it by decorating it with something similar to this.
Bathroom Closet
Photo Source: https://www.praxis.nl/inspiratie-en-creeren
I'd love to do something like this in the future!
Moroccan Kitchen
Photo Source: http://www.brit.co/moroccan-decor/
I love how tiles go together with wood beautifully! I'd love to do this in the kitchen and on the staircase.
As for the home office– I think that'll have to be a separate post since I'll definitely be working on that first. Starting December, I'll be working from home again so it's something I really have to beautify.
That's it for now! I'll be sure to post photos of the house we'll be moving to and how I can improve them. 🙂